Since it was founded in 1986, Anecoop Bodegas has managed to create and consolidate a diverse, premium quality range of value-for-money wines for all budgets with an attractive image and their own individual personality, which have found a broad audience in over 40 countries. The quality of Anecoop Bodegas' wines has been recognised in the main international wine competitions, and their characteristics have won over the most prestigious wine critics both in Spain and abroad. Our compliance with the strictest standards and certifications demonstrates that our production processes and final products have the required quality and food safety demanded by customers and consumers.
Anecoop Bodegas has a broad range of wines which caters for the demands of different consumer profiles, from conservative through to more daring palates. From reds, whites and rosés, through to sparkling and low-alcohol wines, there is a wine for everybody and for every occasion. We achieve this by: Constantly gauging the market, which is essential to be able to supply the most suitable wines to consumers in the 40-plus countries we sell our products in. Developing research, innovation, crop management and production projects, as well as designing sales and marketing strategies. We are able to make this a reality thanks to the work of Anecoop Bodegas and its member wineries.
Bodega La Viña. Founded in 1945, Bodega La Viña is an avant-garde wine company, and is one of the leading wineries in the Valencia P.D.O. In 2004, it won the award for the Best Farming Cooperative from the Valencian Regional Government.
Located in the Valencian town of La Font de la Figuera, its superb location on the edge of the provinces of Valencia, Alicante and Albacete, between the Mediterranean and the Meseta plateau, gives its wines character, thanks to the sun, sea breeze, dry climate, cold winters and altitude. Bodega La Viña invests in research, development and innovation, adapting its wines to consumer tastes, and marketing them in original types of packaging, such as the Bag-in-Box system. 2,400 hectares which produce 11.3 million kilos of grapes per year. P.D.O. Valencia. Ensuring food safety and looking after the environment are priority objectives for Bodega La Viña. Accordingly, it is BRC, IFS and ISO 9001:2000 certified. It also has grapes grown under the Integrated Crop Management system, controlled by Anecoop's naturane standard. It also grows organic grapes. Mouvedre, Cabernet Sauvignon, Tempranillo, Chardonnay, Syrah, Merlot, Macabeo and Alicante Bouschet. The location of its vineyards favours the production of premium quality, full-bodied, dark red wines, resulting from long macerations. La Viña makes still white and red wines. The winery has a surface area of 27,000m2, with 10,000m2 of facilities. Heavy and continuous investment has been made in a totally automated winemaking area, modern bottling and packaging lines, and a barrel room with a stock of over 3,000 French and American oak barrels. The winery invests in research and development, and has modern facilities which use the latest technology. It keeps up-to-date with the latest consumer trends, adapting its wines to consumer tastes and offering innovative products such as Bag-in-Box packaging. Bodega La Viña offers wine tasting sessions and organises guided tours around the winery. It has a shop for customers to buy wine. It belongs to the Terres dels Alforins association, which promotes local wines in the area.
Bodegas Reymos. Founded in 1918, Bodegas Reymos was the first wine cooperative to be set up in Valencia, and is one of the oldest wine cooperatives in Spain. It is located in the Valencian town of Cheste, an area whose average altitude is 218 metres above sea level, and whose microclimate, soil conditions and proximity to the sea, make it ideal for growing and developing the Muscat of Alexandria grape variety. Bodegas Reymos is the leading Spanish producer of the Muscat of Alexandria variety. 2,000 hectares which produce 20 million kilos of grapes per year. P.D.O. Valencia. Ensuring food safety and looking after the environment are priority objectives for Bodegas Reymos. Accordingly, it is BRC and IFS certified. Muscat of Alexandria (90%), Garnacha, Tempranillo, Merseguera and Malvasia. The winery is an expert in white wines, sweet wines, mistelles and sparkling wines made from Muscat grapes, one of the most highly aromatic varieties. Fifteen years ago, major changes were made at the winery, with the acquisition of modern technology. New winemaking processes were implemented to create different wines, mainly from the predominant Muscatel variety. The winery also has a bottling plant with a capacity of 5,000 bottles per hour for still and sparkling wines. The winery invests in research and development, and has modern facilities equipped with the latest technology. Its technical team adapts its wines to customer tastes, launching new products to cater for the latest consumer trends at all times.
Bodegas San Martín. Our winery, in the village of San Martín de Unx, in the eastern part of central Navarra, was originally founded in 1914. Grape growing and wine making in this area date back to the Middle Ages, and there are many historical references to the quality of the wines from the Kingdom of Navarra. There are even references to wineries dug out along the river Ebro and to men growing grapes here in Roman times. Near what was once the capital of Navarra, the town of Olite, are the vineyards of San Martín de Unx, with some of the vines reaching an age of nearly a hundred years old. The continuous effort and professional approach of the vine-growers of San Martín de Unx, have meant that the winery has been able to successfully face all the challenges that have arisen over the years. This long process, full of sacrifice and hope at the same time, culminated in the year 2000 with the construction of a new winery that boasts the very best equipment and bottling and ageing facilities. The winery is looking ahead to a bright future, and we believe that we will successfully adapt to new tendencies and overcome the challenges that the wine industry faces in these changing times. One thing is certain; we will always respect the particular characteristics of our own San Martin vineyards. We believe, by concentrating on our local grape varieties of Tempranillo and above all Garnacha, that our wines will faithfully reflect and bring out the intrinsic characteristics of our land. In our new winery building it is of paramount importance to us that good working practices, hand in hand with state of the art technology, come together to make wines of excellent quality. We have stainless steel vats with a total capacity of 5,000,000 litres, with two independent reception lines for the grapes, which means that we can carry out careful grape selection. The winery is equipped with all the latest technology, such as automatic temperature control systems, self-emptying vats, membrane presses, micro-oxigenation systems, and a great deal more. The winery building has four different parts; there is a 3000m2 area for making and storing the wines, with 100 stainless steel vats of varying capacities, then there is the 250m2 bottling area with a capacity of 6,000 bottles per hour as well as a specific area for our Bag-in-Box wines. Next to these two areas is a temperature-controlled area for ageing the wines in barrels and bottles, and finally a 300m2 office area including our laboratory facilities and meeting room. All in all, the San Martin winery is a dynamic and modern winery, with spacious facilities that is equipped with the very latest technology. A birthplace of good wines, San Martín de Unx (population of 436) is an agricultural village 45 kilometres from Pamplona, with medieval alleyways dotted with stately buildings. It still preserves remnants of the old town walls, as well as traces of an old Roman road. Overlooking the village, and offering wonderful views of the surrounding countryside is the church of San Martín de Tours, one of Navarra's most delightful Romanic churches. The proto-Gothic chapel of San Miguel and the fourteenth century Gothic church of Our Lady of Pópolo are also well worth visiting while strolling through these streets that are steeped in history, pausing from time to time to enjoy a fine wine or two. The village is surrounded by groves of holm oak, dwarf evergreen oak, and juniper bushes in the higher zones, while elm trees and poplars line the gullies and paths around. We have a wide variety of grape types growing in our vineyards, although in terms of area, local varieties make up nearly all of our vineyards, particularly Garnacha and Tempranillo grapes for our red wines, and Viura (also known as Macabeo) for our white wine. There are also small plots of French grape varieties such as Merlot and Cabernet Sauvignon that complement and extend our range of grape varieties, and consequently add extra nuances and complexity to our wines. Particularly worthy of mention is the Garnacha grape, which has traditionally been the most characteristic grape variety grown in this area. A large proportion of our vineyards are planted with Garnacha, where it expresses all its varietal character and reflects and brings out the specific typical characteristics of our land. In terms of area under vine and importance, the Tempranillo grape type comes second to Garnacha, and in our specific area grows slightly differently resulting in wines that are noticeably different from those in other areas around, as a result of the specific combination of relief, microclimate and soil type in this low mountain region of Navarra, where the grapes have particularly high levels of freshness and fruitiness. Our vineyards to the north are in the Navarran sub-humid zone, whereas to the south they are in the upper dry zone, and the annual rainfall figures vary between 550 mm and 470 mm depending on the exact location. Given these different rainfall figures, the annual number of days in the vegetative cycle favourable for vines range from 215 days in the higher areas, such as the Lerga Pass, to 234 days annually in San Martín de Unx. This is an area where various different climatic influences all converge – a Mediterranean type of climate predominates to the south, whereas the influence of a continental and Pyrenean-type climate are more strongly felt in the north and north east. As we have mentioned, the terrain is very uneven, and there is a lot of low woodland vegetation in the many areas where vines cannot easily be grown. In total there are over 600 hectares of vineyards, with an average age of more than 25 years old. Many of our vines are planted on low hillside slopes, which are so characteristic of this low mountain area of Navarra. The vines are not irrigated, yields are low, but the quality of the grapes is very high, resulting in intensely flavoured and complex wines which faithfully reflect the nature of the terroir. Some 35% of the vineyard plots are planted in free standing "goblet" formation, which requires more intensive manual care, particularly at harvest time, whereas 65% of the vines are led along wires in the espalier system, which allows for greater use of machinery when tending the vines.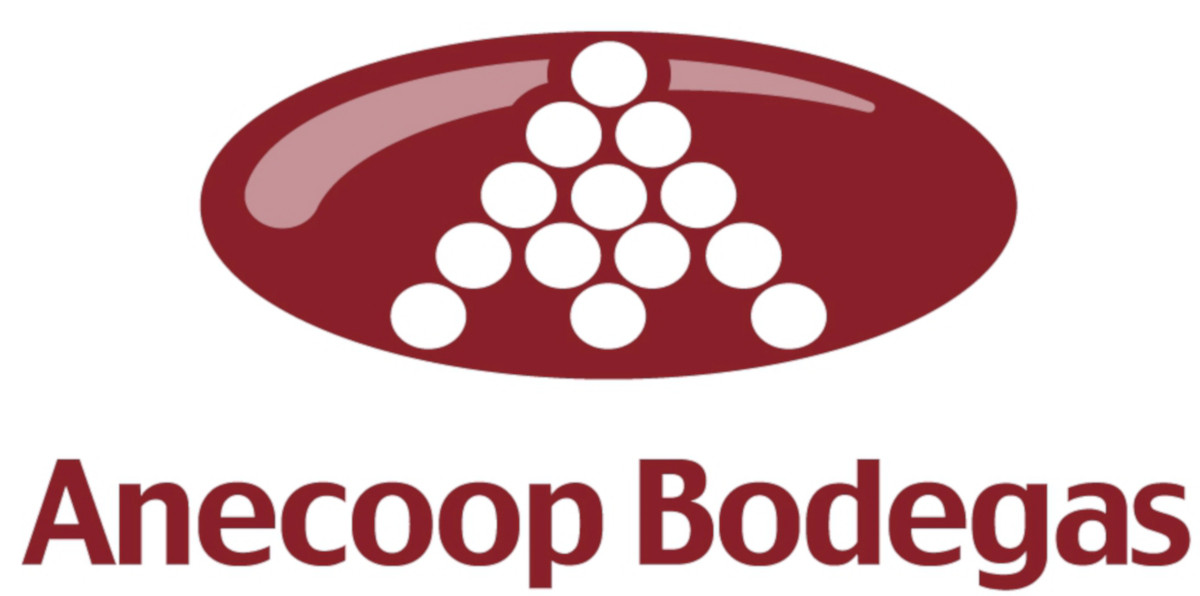 RELATED PRODUCTS
https://www.kalitat.com/product-category/brands/anecoop
https://www.kalitat.com/product-category/appellations-of-origin/valencia-do
Trackbacks and pingbacks
No trackback or pingback available for this article.
You must log in to post a comment.
Recent News
Recent Reviews
Last Videos
Last Tweets