Catalonia (Catalunya in Catalan) is a designation of origin for wines produced in the wine regions of the autonomous community of Catalonia (Spain) that meet the requirements of its regulatory council.
It was created with the aim of opening the production of small Catalan appellations by opening the possibility of bottling wine in a denomination with grapes from another or making mixtures with grapes of different denominations. Besides giving rise to the viticulture could make experiments with a wider range of varieties and with fewer restrictions than in other denominations. The most prominent producer is the house Miguel Torres.
The DO Catalonia gathers the history and tradition of viticulture in Catalonia. It encompasses a wide range of native and traditional varieties in a denomination that includes a good part of the vine growing areas of Catalonia. In total it integrates 330 municipalities that overlap the other ten denominations of origin, plus the D.O. Cava, although the number of hectares registered is smaller.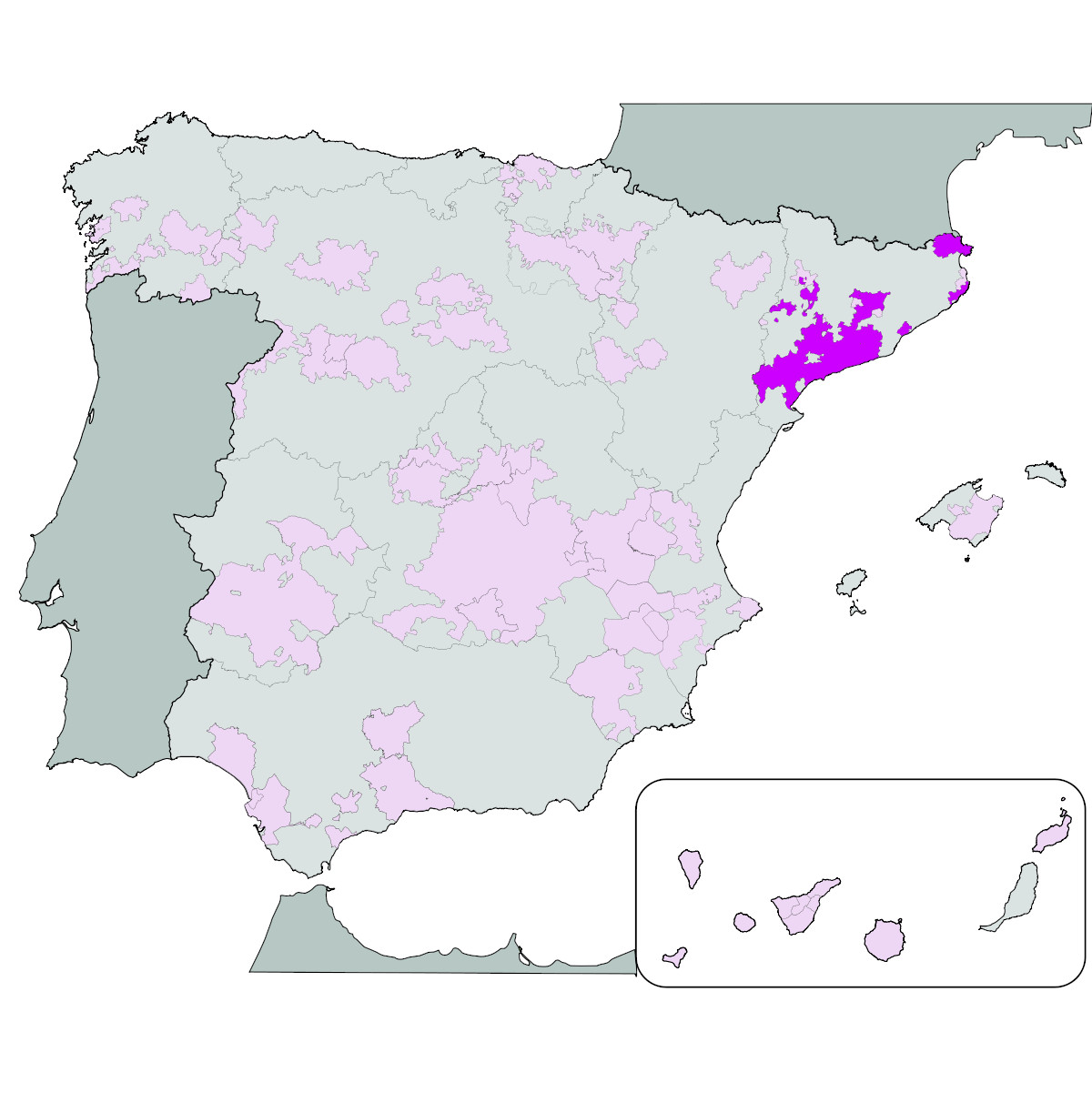 The varieties recommended by the Regulatory Council are:
White grape: The macabeo, the xarel·lo and the parellada, which are the native and predominant varieades. White grenache, also a predominant variety in Catalonia, used for aged wines, stale wines, mistelas and natural sweet wines. Chardonnay and Muscat of Alexandria, foreign varieties that have acclimated perfectly. Other authorized varietades: riesling, white sauvignon, chenin, gewürztraminer, malvasía, malvasía de Sitges, pedro ximénez, picapoll, sumoll and vinyater.
Red grape: The ull de llebre, the samsa, the garnacha tinta, the hairy grenache, and the monastrell, in terms of native or traditional predominant varieties. The cabernet franc, the cabernet sauvignon, the merlot and the pinot noir, are foránias varieties that have acclimated perfectly. Other authorized varieties: garnacha tintera, trepat, picapoll tinta, syrah and sumoll.
Catalunya D.O. https://en.wikipedia.org/wiki/Catalunya_(DO)
RELATED PRODUCTS
https://www.kalitat.com/product-category/appellations-of-origin/catalunya-do
Trackbacks and pingbacks
No trackback or pingback available for this article.
You must log in to post a comment.
Recent News
Recent Reviews
Last Videos
Last Tweets