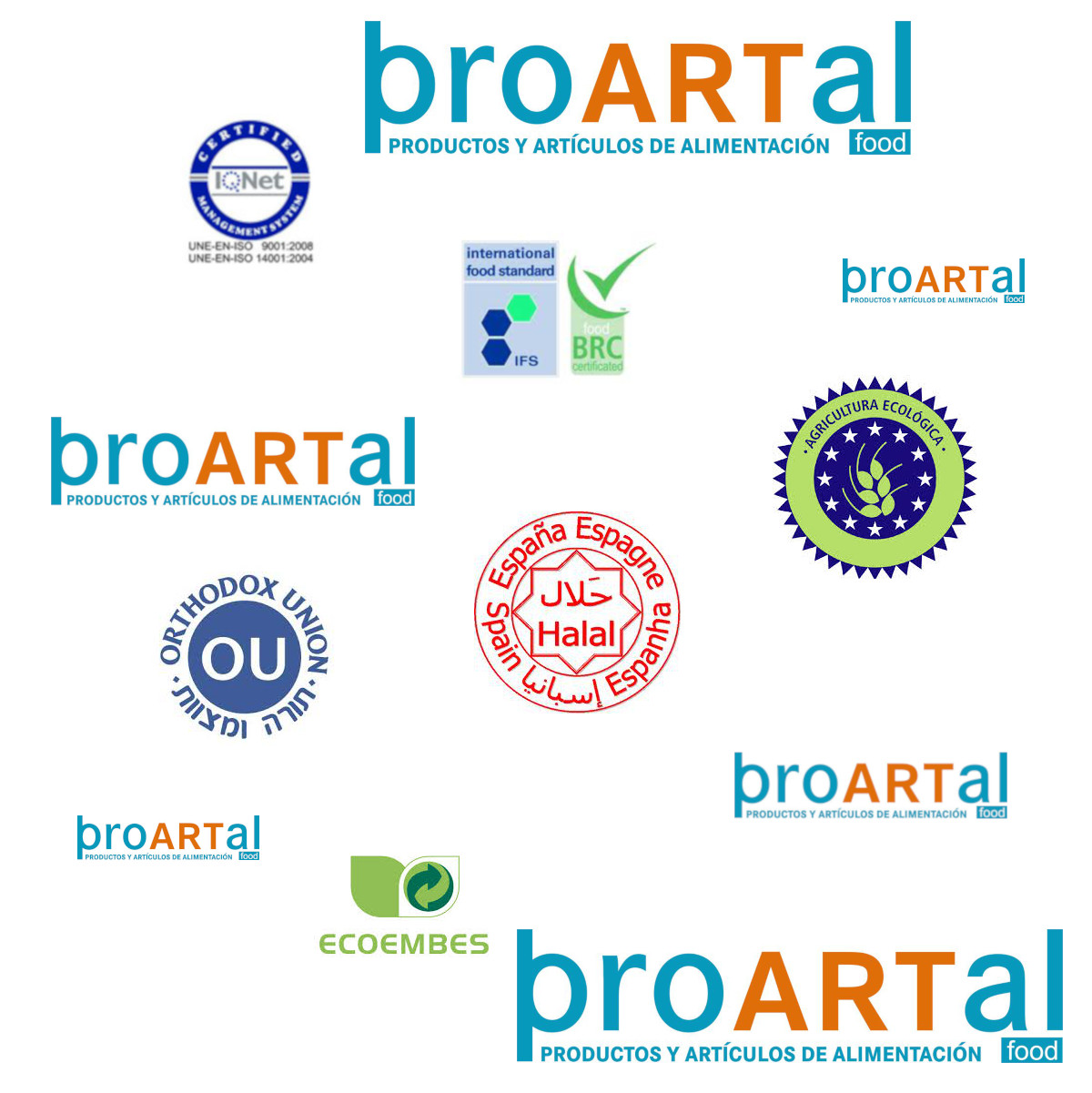 Proartal is located in the region of Aljarafe Sevillano, a special area for agriculture due to climatic and geographical factors. Proartal is divided into two sectors; Manufacturing and export of vinegar manufacturing and syrup, and preparation and marketing of pre-cooked and frozen artisanal tapas. Dedicated since 1982 to the manufacture, aging and marketing of vinegars such as Vinagre de Jerez, Jerez Reserva and Gran Reserva, sherry wine, aged in oak boots according to the traditional method of criaderas and soleras, Crianza Vinegar, aged in oak boots according to the traditional method of criaderas and soleras, suitable for vinaigrettes, dressings, and marinades for meat, stews and salads. Balsamic Vinegar of Modena, Balsamic Cream of Modena, Apple or Cider Vinegar, Flavored Vinegars (Al Garlic, Al Romero, Al Tarragon), Lemon Sour and Sauces for dressings, such as Soy Sauce, made in Japan, following your recipe traditional, without preservatives, dyes or additives .. We also manufacture syrups suitable to add to a wide range of desserts, dishes, ice creams, and mixed with milk you get delicious chocolate milkshakes, strawberry and vanilla. We have also developed a Concentrated Cleaning Vinegar, Vinaclean, since within the different properties of vinegar, its disinfectant power is found. Another area of ​​vinegar developed for cleaning is the application in agriculture, Agrovinag, which is a Concentrated Beet Alcohol Vinegar of 15ºAC., A powerful descaling agent indicated for a deep cleaning and conditioning of irrigation systems. We have a technical team endorsed for more than 30 years. Our annual production is about 5.7 million liters among all our varieties. Our Vinegars are commercialized Bottled in different formats (Vinagres Aljarafe, Rivero and Andaluz) and Bulk and Tonnage for pickles, olives, sauces, fish, etc.
Quality Certificates
Proof of the clear commitment of Proartal Food for Quality and constant Innovation are the certifications granted by external certifying bodies. The certificates that Proartal Food currently has available are: ISO 9001: 2000, ISO 14001: 2004, BRC (British Retail Consortium), IFS (International Food Standard), CAE (Ecological Agriculture Council), OU (The Union of Orthodox Jewish Congregations), Halal Institute and Member of Ecoembes.
Sherry Wines https://www.kalitat.com/sherry-wines
Vinegars https://www.kalitat.com/vinegars
Vinagre de Jerez D.O. https://www.kalitat.com/vinagre-de-jerez-d-o
Aljarafe https://www.kalitat.com/aljarafe
RELATED PRODUCTS
https://www.kalitat.com/product-category/brands/proartal
Trackbacks and pingbacks
No trackback or pingback available for this article.
You must log in to post a comment.