Description
Terras Gauda Group
Terras Gauda Group is made up of three wineries: Bodegas Terras Gauda, ​​Viñedos and Bodegas Pittacum and Quinta Sardonia, and by the vegetable cannery A Rosaleira. Bodegas Terras Gauda was founded in the O Rosal Valley, within the Rías Baixas Denomination of Origin, with an initial production of 37,000 bottles of the 1990 vintage. We currently sell more than 1.5 million bottles. Our 160 hectares of vineyards guarantee us, in quantity and quality, the raw material necessary to make our wines. Bodegas Terras Gauda proposes the main objective of producing wines of the highest quality, with their own personality, from noble varieties grown in the ideal conditions and vinified according to the tradition of the area, processed with the most advanced technology and maximum care.
Since 2000 we are certified in the Quality Management System, according to ISO 9001: 2000, which allows us to guarantee control in all processes and food safety of our products, as well as establishing the basis for improvement keep going. Bodegas Terras Gauda acquired in 2002 Bodegas Pittacum, in the Denomination of Origin Bierzo, to produce quality red wines from old vineyards and aged in oak. In 2010 we incorporated the Quinta Sardonia winery in Sardón de Duero, in which we elaborate high-end red wines under the principles of biodynamics. We have diversified the line of business in 2008 with A Rosaleira, an artisanal canning factory founded in O Rosal in 1940.
R+D+i
Since its foundation in 1989, Terras Gauda has been a pioneer with different research projects, which strengthens its commitment to R+D+i as a differentiating element to produce wines with a marked uniqueness and quality, achieving important advances in viticulture and enology year after year from 2001 to today. This synergy has allowed us to be the locomotive of the scientific advances applied to galician viticulture, including Spanish, the result of a realistic and practical development of R+D+i in the search of a deep knowledge of our varieties, both from the viticultural aspect as from the enological, awarded with the 2009 Research Prize. Development of a pioneering procedure to naturally enhance the healthybio properties of wines, raising the concentration of flavanols. Pioneers with the project of clonal selection of Albariño grape, whose result was the identification of the clones that, due to their resistance to diseases, agronomic and organoleptic characteristics, better adapt to our wines. The winery selects these clones for grafts assessing the situation, the type of soil, the orientation of the vineyards and the climate of the plots in which they are planted. First ecotypic yeast of Albariño isolated and selected from our vineyard. By means of the necessary tests, we verify that this yeast extraordinarily reinforces the varietal character and the fruity aromas of our wines, besides allowing to maintain the quality of these in all the vintages. Anaerobic biological breeding, allows the production of Albariño white wines with a distinctive sensory character. When making the breeding in contact with the own ecotypic yeasts, they release the wine, among other compounds, the mannoproteins that contribute to extraordinarily strengthen the uniqueness of our wines. We consider that another of our autochthonous varieties, the Caíño Blanco, for its excellent qualities, deserved special attention, so we carried out an international research project isolating a microorganism from Caíño Blanco, which has been genetically certified by means of a DNA test. and guarantees the production of unique wines. This allows us to be the only winery in Spain with three patents. In 2012 Bodegas Terras Gauda and the CSIC sign an agreement to develop in Spain the first "Project of scientific culture", to develop joint actions aimed at promoting scientific culture in Oenology and Viticulture, and to encourage among society interest in knowledge. Previously, in the years 1992 and 1993 we had realized with remarkable success tests of elaboration of cava by the method champagnoise, that, although it did not get to commercialize, gave light on the future possibilities of this type of elaborated.
Terras Gauda La Mar. O Rosal Crianza White Wine. 95% Caíño, 5% Albariño and Loureiro. 12,7% Vol. Rías Baixas D.O.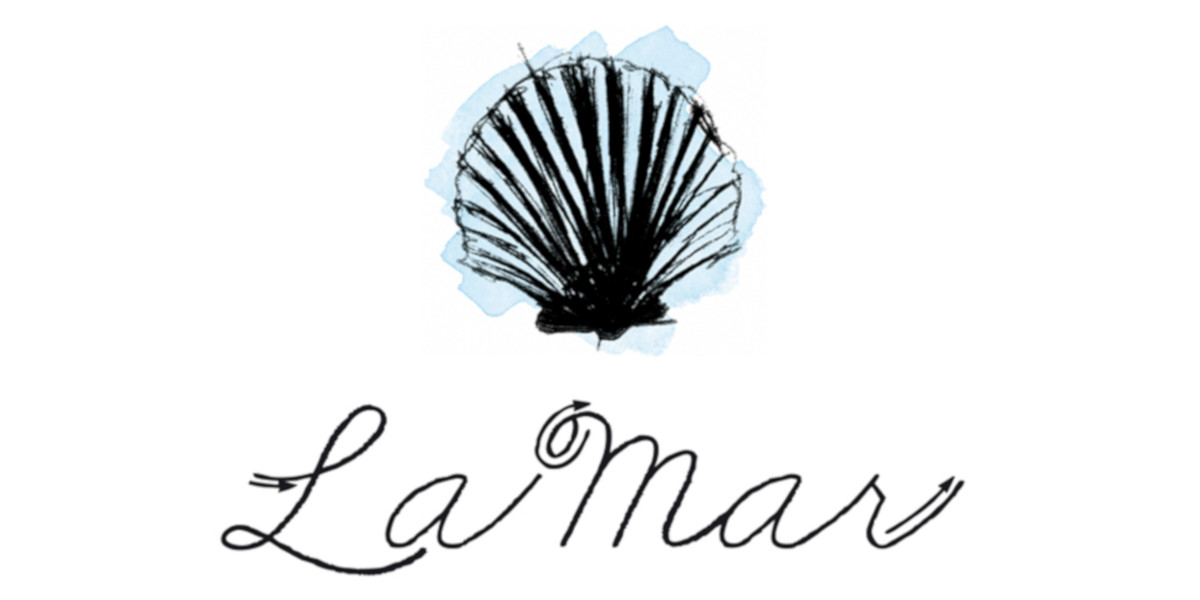 Harvest: September 29th-October 3rd, 2016.
Sugar Content at Harvest Time: 217 gr/l.
Alcohol: 12,7% Vol.
Bottled: July 2017.
Launched: July 2018.
Production: 16.968 bottles of 75cl, 1.100 magnun, 150 double magnum.
2016: Although most of spring 2016 was rainy and cool, at the end of June, with the beginning of summer, temperatures increased considerably. The thermostat rose steadily and it remained hot throughout almost the entire season. Thus, the month of July was the hottest and driest since the beginning of record keeping. The water stress suffered by the vines, which presented itself as severe dehydration of the grapes, affected the Caiño, a variety characterized by its slow, difficult ripening process. However, this stress was corrected thanks to the long-awaited rains which fell at the beginning of September, before the harvest, providing an excellent end to the ripening. This resulted in a complex wine, with a pronounced personality, and delicate aromas of ripe fruit and herbaceous notes, polished with its characteristic mineral profile and a gustatory power that results in an immense finish.
Producing Region: O Rosal, Rías Baixas, Galicia, Spain.
Appellation of Origin: Rías Baixas D.O.
Variety: 95% Caíño, 5% Albariño and Loureiro.
Viticulture: This is a grape known for its scarce production, being the least productive of the white Galician varieties. The Caíño is a long cycle, late ripening grape. It is the last to be harvested in the season, when there is a high risk of raining. It is a very delicate grape, its sensitive to mildew requiring interventions such as defoliation or green pruning to prevent diseases and attain a good, balanced ripening. The decisive, essential winemaking virtue of the Caíño variety making it unique is how effortlessly it expresses the characteristics of its terroir to the most.
Vinification: Because of its high skin percentage, the Caíño grape undergoes a longer cold maceration process to extract the aromas to full advantage. After the alcoholic fermentation, wine stays in its fine lees up to two months. It is then left to settle at low temperature for another six months until it is bottled and finish its fining durimg a calm aging of a year.
Tasting Notes: La Mar begins with intense and evocative aromas of ripe peach-like stone fruit and suggestive hints of melon, pineapple, and persimmon, along with an insinuating scent of lychees. After this first sensation, and given Caiño's capacity to extract the best characteristics of the terroir, attractive mineral hints appear, with earthy and fresh, salty notes. These powerful aromas rest over faint hints of aromatic and floral herbs, finishing with a backdrop of fine, creamy, enveloping lees. As always, La Mar is full of flavour on the palate, resulting in a succulent wine that is full-bodied yet delicate. It is silky, deep, and has a great structure. It is a chewy wine and, at the same time, its excellent acidity gives it freshness, length, and favours another unique feature of Caiño, its surprising capacity for ageing.
Winemaker´s Comments: This wine does not require decanting, although we do recommend letting it breathe for a while before tasting. Maturation/Ageing potential: at launching time clearly shows the excellent varietal traits of the grape. In a period of at least four years it will continue to evolve in the bottle acquiring complexity and maturity. Optimum consumption temperature: between 10ºC and 12ºC.
Food Matching: Its high acidity makes it a perfect pairing for fish and seafood, but its powerful body and volume enlarges its pairing range to stews or roasted meats, and spiced or slightly spicy hot dishes.
Presentation: 75cl bottle in boxes of 06 units.
Caiño https://www.kalitat.com/caino
Albariño, The Grape of Galicia https://www.kalitat.com/albarino-the-grape-of-galicia
Loureiro https://www.kalitat.com/loureiro
Rías Baixas D.O. https://www.kalitat.com/rias-baixas-d-o
Terras Gauda La Mar 2016 (pdf)
Terras Gauda La Mar 2015 (pdf)
Terras Gauda La Mar 2014 (pdf)
Terras Gauda La Mar 2013 (pdf)